Workshops
crafting participatory experiences through creative facilitation

Re-Imagining the Critique
---
A series dedicated to creating alternative forms of feedback to empower the most vulnerable students.
What is the goal of the critique? How can the critique uplift and empower all voices, including BIPOC, LGBTQIA+ and immigrants? These questions frame a generative workshop series created and led along side
Ari Elefterin
. This workshop series examines and deconstructs the current higher education critique practices with an intent to rebuild an inclusive and equitable feedback space to serve a diverse academic community.
This compassionate and futurist exploration aids in the creation of alternative feedback concepts and needs, with students and faculty sharing and gathering mutually beneficial insights of the critique experience. Joining remotely, we used a shared Miro board and Zoom to discuss our feelings and ideas.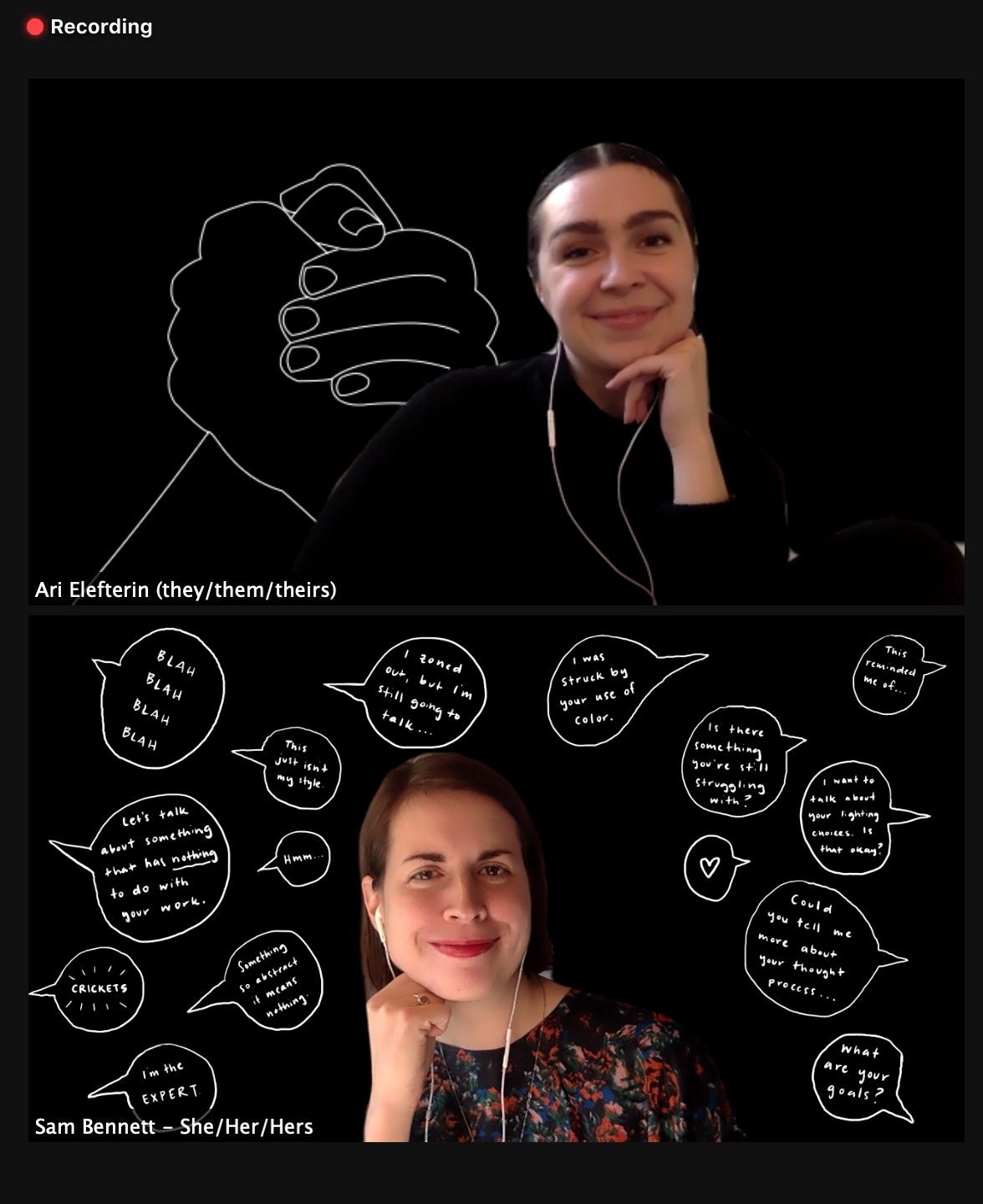 The Stuff That Defines Us
---
A 3-Day workshop dedicated to office culture and the objects within them.
Hired as a consultant for
Perkins+Will
, I worked with Monica Kumar, Mariana Giraldo, and Enlai Hooi to create a 3-Day workshop with Perkins+Will employees focused on the objects they used for their jobs and the meanings and uses behind them in order to inform the future office configuration shift to "hot" desks. Using open discussion, worksheets, rapid prototyping, and real time observations, the workshop generated a new product line for their offices. You can read more about the workshop
here
.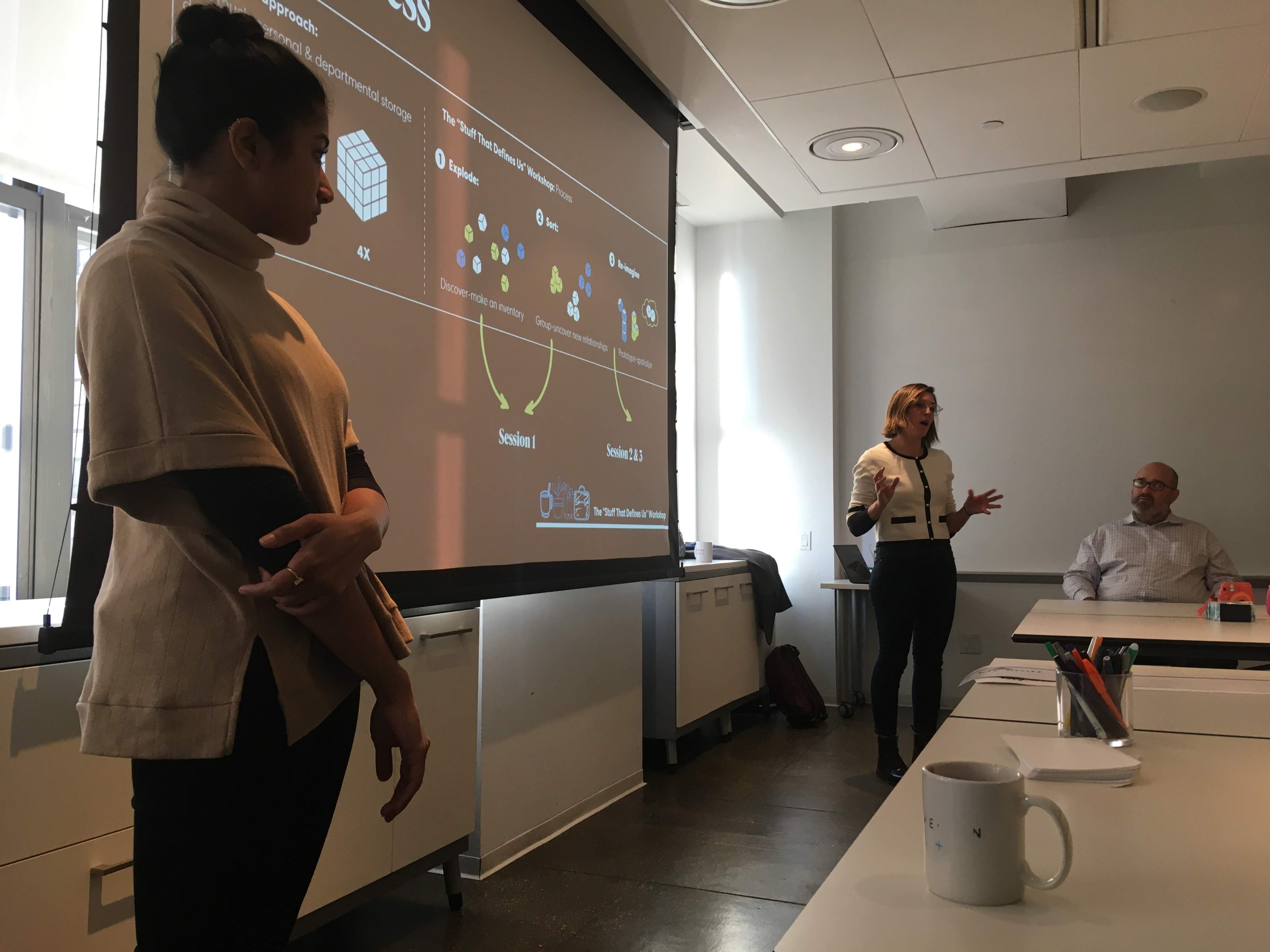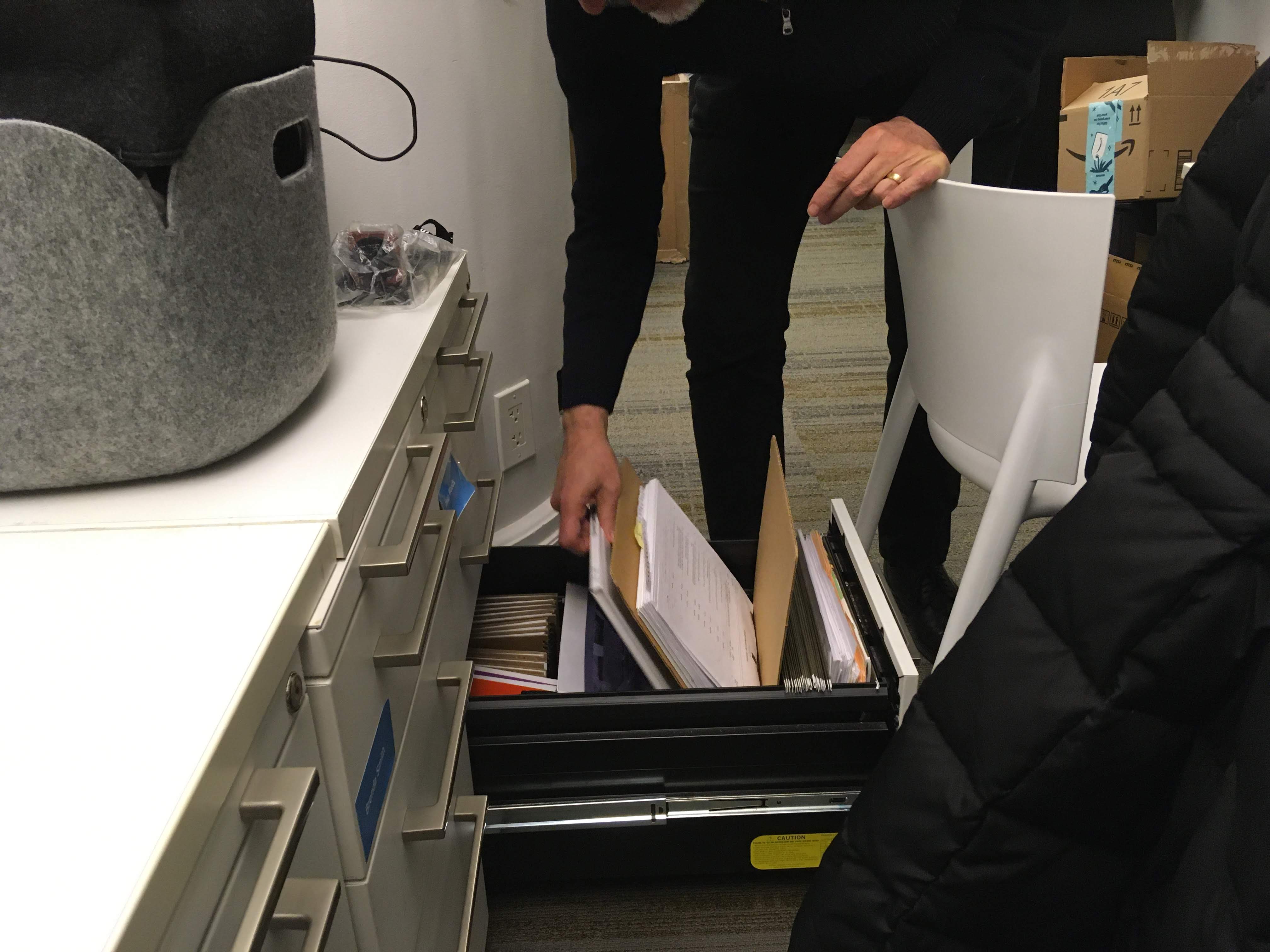 Loose Parts x Home Moves
---
A 1-Day workshop of adhoc experimentation to empower people to adapt
Loose Parts
and Home Moves came together to bring a greater awareness to the interior and our relationship to things. The inspiration is a Home Moves prompt and the mediums are Loose Parts components and found materials. Set in a
Chinatown Soup
, we invited participants to build something new and specific to them. They tested, played, and made.